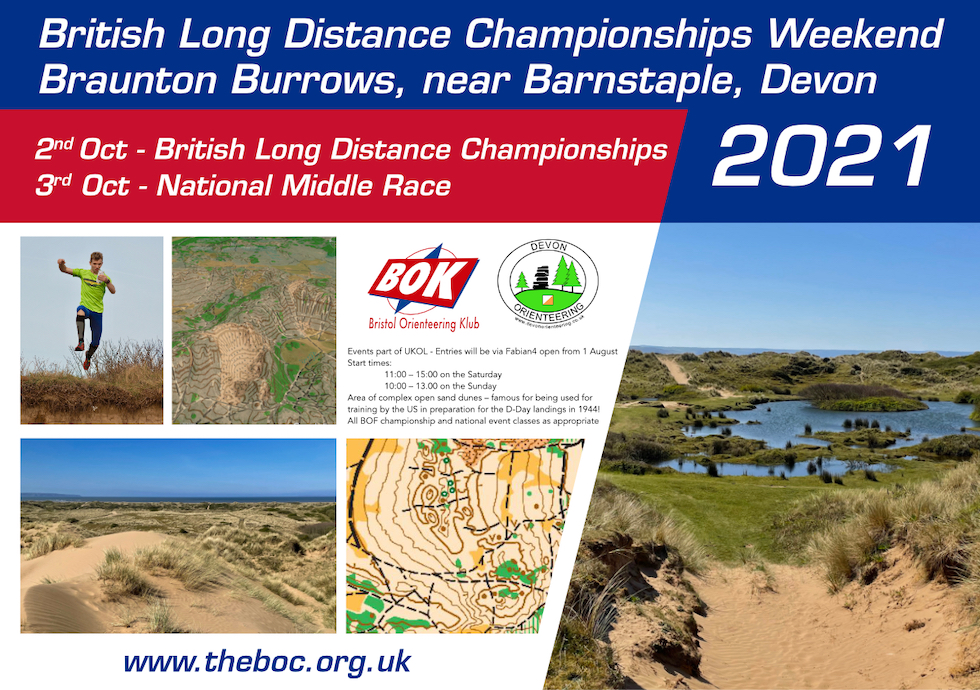 Bristol Orienteering Klubb, in conjunction with Devon OC welcome you to the South West of England in October 2021 for what they hope will be a memorable albeit complex weekend of orienteering on the sand dunes of Braunton Burrows
The British Individual Long Championships 2021 will be held at Braunton Burrows, Devon on Saturday 2nd October 2021. They will be followed the next day, not by the tradition British Relay Championships, but by a Middle distance race in the same area. Both events will be subject to COVID requirements in place at the time.
Both events are due to be part of the UK O league series.
The programme for the weekend is now available (the latest version upload on the 19th Sept)
Lost property
Dark navy, size Small, Tenson rain jacket, with rear zip pocket.

Lowe Alpine navy 'Triple Point' hat with ear covers, size Medium, with black fleece lining and wired peak.

Grey/silver coloured umbrella

Small metal water bottle/flask
Owners to contact Mike Forrest on 07774 626850.