16th March 2020
BOC 2020 POSTPONED DUE TO THE SITUATION WITH REGARD TO COVID-19
Message from the Organisers:
As you are aware, since the coronavirus (COVID-19) outbreak we have been closely monitoring the situation and trying to understand its impacts. As Weekend Coordinators and in conjunction with British Orienteering we have now decided that the British Championships should not take place this coming weekend.
We have commenced discussions with land owners and others to see whether we can reschedule the event to the Autumn. Initial indications are encouraging and further news on this will be made available as soon as we can do so. We will hold off making any refunds until our future plans are clearer.
We regret that we are unable to run the event this weekend and hope to be able to stage it later in the year.
Helen Errington and Andrew Evans
16 March 2020
13th March 2020
UPDATE ON THE SITUATION WITH REGARD TO COVID-19
The UK Government has indicated that "banning large gatherings is one of the least effective measures a country can take". With this in mind and after careful review, the Organisers have decided to proceed with the event.
However, you must NOT come to the British Championships or British Relays if you fall into one of the following categories:
If you have a high temperature
If you have a new continuous cough
If you have been in Wuhan city or Hubei Province (China), Daegu or Cheongdo (Republic of Korea), Iran, or the containment areas in northern Italy on or after Saturday 7 March
If you have been anywhere in Italy on or after Monday 9 March
If you have been advised to stay at home by a health professional.
We have also put some mitigations and changes in place:
We recommend that people do not congregate e.g. in club tents, catering, download areas, and for this reason we will not publish results locally;
We have been unable to source sufficient sanitisers for all areas but recommend that competitors bring their own along;
We request that you take all rubbish away after the event;
We have changed the Cancellation Policy for anyone wishes to voluntarily withdraw from the competition because of the uncertainty and risk of coronavirus (COVID-19). If you choose to withdraw and notify us before 20:00 on Friday 20th March 2020 we will refund any entry fee minus a limited charge. If you wish to withdraw please contact the Entry Secretary (entries@theboc.org.uk).
---
12th March 2020
EVENT PROGRAMME AVAILABLE
Version 1 of the Event Programme is now available here
---
9th March 2020
START TIMES FOR INDIVIDUAL ENTRIES AVAILABLE
Start time for Individual Entries are now available on Fabian4:
7th March 2020
RELAY ENTRIES STILL OPEN
Relay Entries will remain open for one more week, until 15th March
6th March 2020
CORONAVIRUS (COVID-19) UPDATE
British Orienteering wishes to reassure all competitors, volunteers and spectators that the safety of all attending our events is a priority. We are aware of the concerns surrounding the current Coronavirus outbreak and are regularly reviewing our processes and procedures and staying up to date on government advice.
As at the 5th March 2020, the British Championships and the British Relay Championships over the weekend of the 21st & 22nd March 2020 are due to take place. However this is a developing situation and British Orienteering will provide further updates on the status of all and any events as and when new advice is published or if we are required to change our approach to our event delivery.
https://www.britishorienteering.org.uk/news/5088 has full details, as does the BOC2020 website. In particular, please check that you have not travelled to any country during a time period that would now preclude you from taking part in the event (note that the list of countries has been extended since entries closed). Further details can be found on the COVID-19 page of this website
Please notify the Entries Secretary (entries@theboc.org.uk) as soon as possible if you have any doubts as to whether you should take part. We look forward to seeing you on Saturday 21st March.
24th February 2020
INDIVIDUAL ENTRIES
For 1 more week only, individual entries have been re-opened. Will close finally on the 1st March 2020. Enter now before it is too late.
21st February 2020
CORONAVIRUS RELATED RESTRICTIONS
Based on the latest advice from Public Health England, https://www.gov.uk/guidance/wuhan-novel-coronavirus-information-for-the-public to limit the spread of the Coronavirus (COVID-19), the BOC2020 organisers in discussion with British Orienteering have decided we cannot allow anyone to participate in or attend BOC 2020 who has travelled from or via the following countries in the 14 days leading up to the event (6th March – 20th March 2020): China, Thailand, Japan, Republic of Korea, Hong Kong, Taiwan, Singapore, Malaysia or Macau. We will offer a full refund to anyone who has already entered the event as of the date of this notice who this affects, and therefore they can no longer attend. We would urge anyone to whom this applies to retain boarding passes and get in touch with the BOC Entries Secretary Nigel Saker (entries@theboc.org.uk), regarding an entry refund.
---
17th February 2020
RELAY COURSE DETAILS PUBLISHED
Details of the Relay courses with provisional lengths etc can now be found on the Relay page
---
15th February 2020
ONE WEEK UNTIL INDIVIDUAL ENTRIES CLOSE
We have over 1100 entries to date. But this is a reminder that Individual Entries close on Sunday 23rd February. Remember to ensure that you have renewed your British Orienteering membership well before you try and enter, otherwise you might miss out on your entry being accepted by the closing date.
The 23rd is also the first price rise for relay teams. So Club Captains should make sure that they are ready to take advantage of this lower fee for their teams.
---
7th February 2020
TRAILO CANCELLED
We regret that we have to cancel this year's TrailO competition at the British Championships. We have made the difficult decision to cancel due to a number of unforeseen problems.
We are aware that this was also a selection race for the European TrailO Championships and are working with the selectors to resolve any problems that this cancellation might cause. They will shortly be in contact with entrants about any implications.
We will be issuing full refunds for the TrailO competition via Fabian4.
---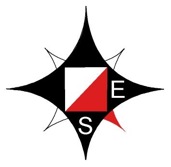 31st January 2020
NO OVERNIGHT CAMPERVANS & CAMPING
Unfortunately, we have a change from the previously announced situation regarding overnight camping on site. We no longer have permission for either tents or campervans to stay on-site on Friday or Saturday nights.
---
29th January 2020
SITE VISIT
The organising team had a mass visit to the Arena, Car Park & Starts on Sunday 26th January. The heavy rain on the day provided a good test of the Arena & Car Park field, which passed with flying colours, remaining remarkably firm and 'dry' throughout. And there's a tarmaced approach road as well.
A major point of discussion was how to ensure that the Hollycombe railways tracks arent a trip hazard on the run-in!
---