Contacts for any questions regarding individual entries are:
CLOSING DATES
Sunday 16th January 2022 - first closing date (individual)
Sunday 13th February 2022 - second closing date (individual)
Sunday 6th March 2022 - final closing date (individual)
Sunday 6th March 2022 – first closing date (relay)
Sunday 13th March 2022 - final closing date (relay)
Late entries may be allowed at a premium after these dates at the Organisers discretion depending on entry numbers
INDIVIDUAL ENTRIES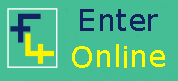 INDIVIDUAL FEES
Competition classes includes all A, B, L, S and E classes.
Novice classes include Colour coded classes in FootO.
The first fee given is for seniors (M/W21+), the second fee is for juniors (M/W20-) and students (anyone in full time education).
Don't forget to enter using your 2022 age class.
COMPETITION CLASSES

COLOUR CODED CLASSES

By

16th January 2022

By

13th February 2022

By

6th March 2022

Pre-entry

EOD

LONG RACE

£24 / £10

£27 / £11

£30 / £12

£10 / £5

tbc
INDIVIDUAL START TIMES
Please note the following regarding start time preferences:
Elites – Start times for all competitors in M/W18, 20 & 21 elite classes will be seeded as per the requirements in Appendix A, seeded blocks. Start time preferences will be ignored subject to the following: An athlete may request a start time in a lower ranked group than that to which they are entitled (e.g. in order to allow for a split start time). They may not request one in a higher ranked group. Please bear this in mind if entering with other non-elites.
Split starts - The arrangement of the Starts means that some parents will be at one Start whilst their children et al are at the other. For this reason, where split starts are requested, the first person to start will be allocated a set start time but the second person will be allocated an open start. This means that they will have to wait for an open start slot (and meet any seeding requirements.), but we hope that the flexibility provided will be appreciated. However, if any split starter is entering M/W Elite they will be subject to the arrangements for those on M/W Elite as outlined above.
Helpers – We would welcome all offers of help. Please still provide a start time preference, which we will attempt to accommodate in conjunction with helping (e.g. if you prefer to start late we will find an early helping job, and vice versa), and provide you with an allocated start time.
Everyone else – Indicate your start time preference.
RELAY ENTRIES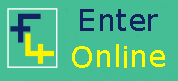 RELAY FEES
The first fee given is for club teams in senior classes (A, B, C, D, E, F, G, H, J, K, L & S), the second fee is for teams in junior classes (M, N, P, Q, R & T) and any teams from university clubs in senior classes.
Entries to be made by club captains. Pre-entry only.
Relay

Senior
(per team)

Junior / Student
(per team)

6th March 2022

£48

£24

13th March 2022

£57

£28.50
Team declarations should be made online by 23:59 on Sunday, 20th March.
Team captains will be able to collect bibs and team details for all their club teams at the event between 12:00 and 15:00 on the Saturday