EVENT LOCATION
Hollycombe Steam in the Country, Liphook, Hampshire, GU30 7LP
GETTING THERE
By Road: Follow the brown tourist signs from the A3 and Liphook.
By Train: The nearest railway station is Liphook (South West Railways) which is one mile from Hollycombe. Taxis are normally available.
CAR PARKING
For both days, on a well drained level field. In the event of extreme weather conditions there is ample hardstanding parking only a little further away.
Anyone planning to bring a coach should notify us by emailing Enquiries
ARENA
Adjacent to car parking. Maximum walk from furthest parking; 400m
CONTAINS
Enquiries

Entry on the Day

Traders & Catering

Toilets

Download

Results Display

Individual Long Race Finish

Relay Start/Finish/Changeover

Prizegiving
MAP
Surveyed & drawn in 2019 by Dave Peel of Peel Land Surveys. Much of the map is based on LiDAR coverage and aerial imagery but coverage is still not complete, so Dave had to do a lot of ground work!
You can find Dave's comments on his work here: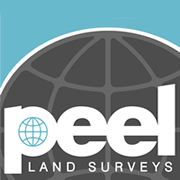 There is no previous orienteering map of the area
PUNCHING SYSTEM
Both days will use SPORTident punching, and controls (including the Finish) will be enabled for touch free punching with SIAC cards.
SIAC cards are available for hire when entering.
DOGS
Dogs are permitted in the car parking and Arena areas on a lead and under strict control. Please ensure that you clear up any mess. Dogs are not permitted on any courses except for registered assistance dogs which are allowed for competitors who require them.
TRADERS
CATERERS
Podium Catering
British & Continental Catering (Tom's)
OVERNIGHT CAMPERVANS & CAMPING
Unfortunately we have been unable to obtain permission for either tents or campervans to stay on-site on Friday or Saturday night.
This is a change from the previously announced position
TROPHY RETURN
Individual and Relay trophies should be returned on Saturday to the Trophy Return desk at Enquiries