Date
Saturday 13th April 2024. Entries close Sunday 17th March 2024.
Location
Mulgrave Woods is near Whitby, North Yorkshire, in the North East of England.
Parking will be in Lythe village, accessed off the A174 road 4 miles north west of Whitby, grid reference NZ 846 130, nearest post code YO21 3RN, what3words ///form.paintings.responses, link to Google maps.
The arena is 1.5km walk from parking, gradually downhill (and uphill on the way back). Note we cannot accommodate anyone parking closer to the arena, even families with young children, our oldest competitors, or volunteers - sorry. Please bear this in mind when entering and travelling.
Classes M21E, W21E, M18E, M20E, M21L, M35L will have a remote start in Hutton Mulgrave and Skelder Woods, and will need to take organiser-provided transport from near to the parking to the pre-start area. The journey will take approximately 20 minutes. Full logistics will be provided in the final details.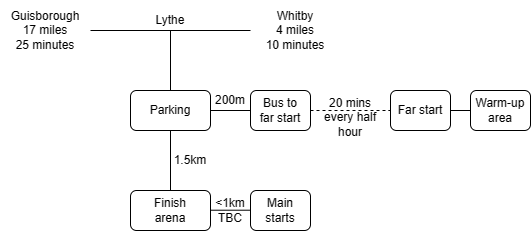 Public transport
By air – Nearest airports are Durham / Tees Valley (40 miles by road), Newcastle (75 miles by road), Leeds / Bradford (80 miles), Manchester (135 miles).
By rail – Nearest station is Whitby (4 miles by road). See National Rail for times and tickets.
By bus – Nearest bus stop is in Lythe village, adjacent to the event parking. The X4 runs every 30 minutes on Saturdays, to/from Whitby in one direction, and to/from Middlesbrough, Redcar and Saltburn in the other. See X4, X4A - Whitby - Loftus - Middlesbrough – Arriva North East – bustimes.org for timetable.
Terrain
Mulgrave Woods comprise mixed woodland in two valleys, with contour detail, as well as a good path and track network. Used previously for JK 1996 and Northern Champs 2016. See map from 2016 Northern Champs. This will be an IOF World Ranking Event for M/W21E classes. The longest courses will start in Hutton Mulgrave and Skelder Woods. For all competitors see map of embargoed area.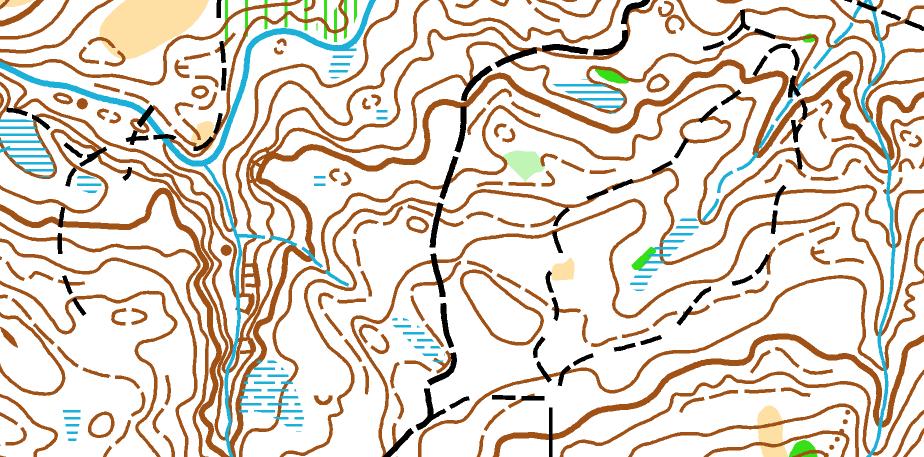 Map
1:15,000, 1:10,000 and 1:7,500 scale according to class, 5m contours. Updated in 2023 by Paul Taylor.
Classes
All the standard courses for the British Orienteering Long Distance, from M/W10 through to M/W90, including elite classes for 18/20/21.
This will be an IOF World Ranking Event for M21E and W21E. You can find bulletin 1 for the World Ranking Event below.
As well as prizes and medals for all championship classes, there will be special prizes for the winners of M/W18E, M/W20E and top three in the World Ranking M/W21E classes provided by VJ shoes.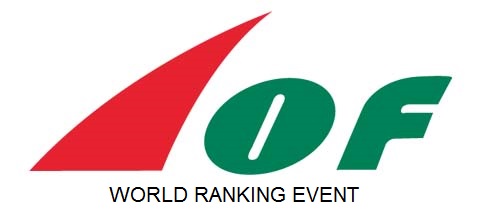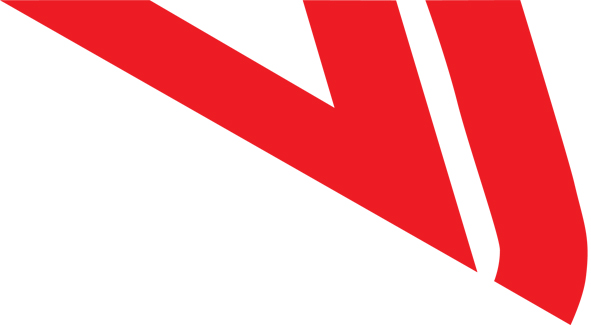 Starts
Start times will be from 10:30am - 1:30pm.
Remote Start and Busing Arrangements
The following classes courses will have a remote start in Skelder Wood from the same arena as used for the relays on Sunday:
Course 1: M21E
Course 2: W21E
Coures 3: M18E, M20E
Course 5: M21L
Course 6: M35L
Competitors on these courses will be transported by coach from the car park in Lythe Village – by the A171 at the northern edge of Mulgrave Estate – to the entrance to the access road to the relay arena. The coach trip will take approximately 15 minutes. Coaches will run every half hour. Check the final details for the exact times.
In order to avoid potential issues with queueing and people being late for their starts, we are going to allocate competitors to specific coaches. The online entry system will ask you to specify the minimum time (in minutes) between being dropped off at the relay arena entrance and your start time. You will be allocated to a coach that gives you at least this minimum time. Depending on how your start time relates to the coach timetable, you may have up to about half an hour extra at the relay arena. There will be a marquee for you to shelter in if the weather is inclement. The organising team will transport spare warm / waterproof clothing back from the remote start area to the main arena in Mulgrave Estate.
In deciding how long you need between being dropped off and your start time, please take into account:
The time it will take you to walk or jog from the coach drop-off point to the marquee (400m).
If you are planning to visit the model event, the time it will take you to walk or jog there, do your warm-up and then walk or jog back to the marquee. It is 700m to the model event (and the same back again!). Note: There is plenty of space to warm up near the marquee if you don't want to go to the model event.
The time it will take you to use the toilets and get ready for your run.
The time it will take you to walk or jog from the marquee to the start (300m).
The call-up time (5 minutes)
There shouldn't be any long queues at the toilets, because there will be enough toilets for the relay event on the Sunday.
Clothing
British Orienteering require all competitors to wear clothing that fully covers the torso and legs. If the weather is particularly severe there may also be a requirement to carry a hooded waterproof top - if required, there will be notices on the day.
Dogs
Dogs under control and on a lead are allowed in the parking and arena. No dogs allowed on the courses expect for assistance dogs.
Officials
Organisers: Caroline & Alastair Mackenzie (CLOK)
Planner: Chris Mackenzie (CLOK)
Controller: Keith Tonkin (BL)
IOF advisor: Ted Finch (FVO)
Overall weekend coordinator: Duncan Archer (LOC, formerly CLOK)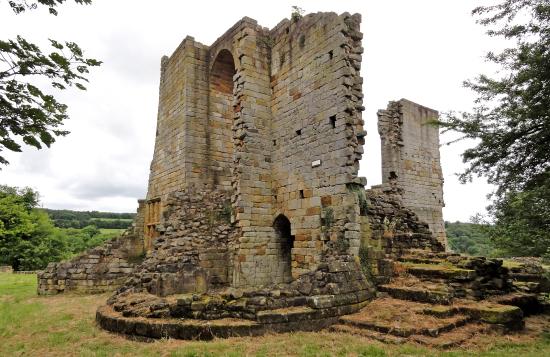 Mulgrave Castle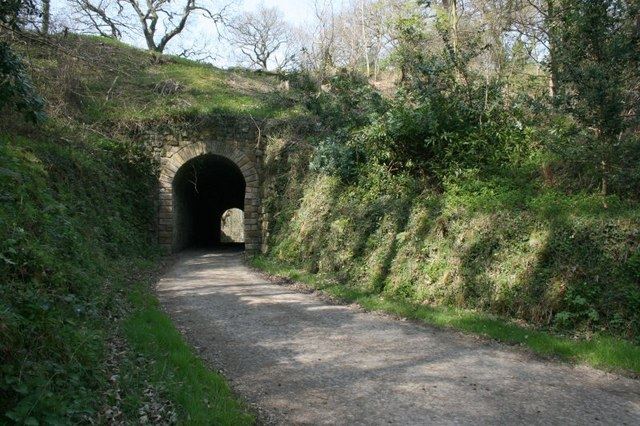 Tunnels in Mulgrave Woods adding to the route choice!