Date
Sunday 14th April 2024. Entries close Sunday 24th March 2024.
This will be the 50th running of the British Relay Championships, after the first event in 1972, and no events in 2001 (foot & mouth), 2020 or 2021 (covid).
Location
Hutton Mulgrave and Skelder Woods near Whitby, North Yorkshire, in the North East of England.
Parking will be at Skelder Hill Farm, accessed off the A171 road 3 miles west of Whitby, grid reference NZ 849 089, nearest post code YO21 1TN (note this covers quite a large area), what3words ///hears.reservoir.smiles, link to Google maps.
The arena is adjacent to parking.
Public transport
By air – Nearest airports are Durham / Tees Valley (40 miles by road), Newcastle (75 miles by road), Leeds / Bradford (80 miles), Manchester (135 miles).
By rail – Nearest station is Whitby (4 miles by road). See National Rail for times and tickets.
By bus – Nearest bus stop is in Aislaby village, 1km walk from parking. The X93 runs every 2 hours on Sundays, to/from Whitby in one direction, and to/from Middlesbrough, Redcar and Saltburn in the other. See X93 - Middlesbrough - Guisborough - Whitby - Scarborough – Arriva North East – bustimes.org for timetable.
Terrain
The relay will take place in Hutton Mulgrave & Skelder Woods, as intended for the cancelled JK 2020. See map from most recent 2021 regional event. For all competitors see map of embargoed area.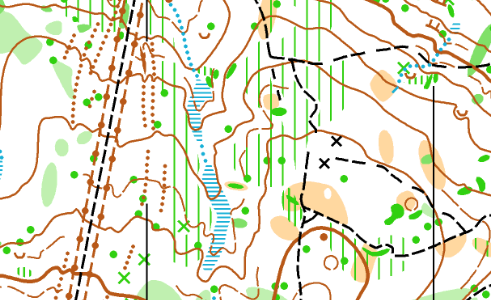 Map
TBD scales, 5m contours. Updated in 2023 by Paul Taylor.
Classes
All the standard courses for the British Orienteering Relay classes:
Men's Premier, Women's Premier
Men's Short, Women's Short
Mini Relay (M/W12 or under)
M14, W14
M18, W18
M40, W40
M50, W50
M60, W60
M/W70 (must contain at least one W70+)
Junior Ad Hoc
Mixed Ad Hoc
Clothing
British Orienteering require all competitors to wear clothing that fully covers the torso and legs. If the weather is particularly severe there may also be a requirement to carry a hooded waterproof top - if required, there will be notices on the day.
Dogs
Dogs under control and on a lead are allowed in the parking and arena. No dogs allowed on the courses expect for assistance dogs.
Officials
Organiser: Boris Spence (NN)
Planner: Francis Shillitoe (NATO)
Controller: Grahma Nilsen (DEE)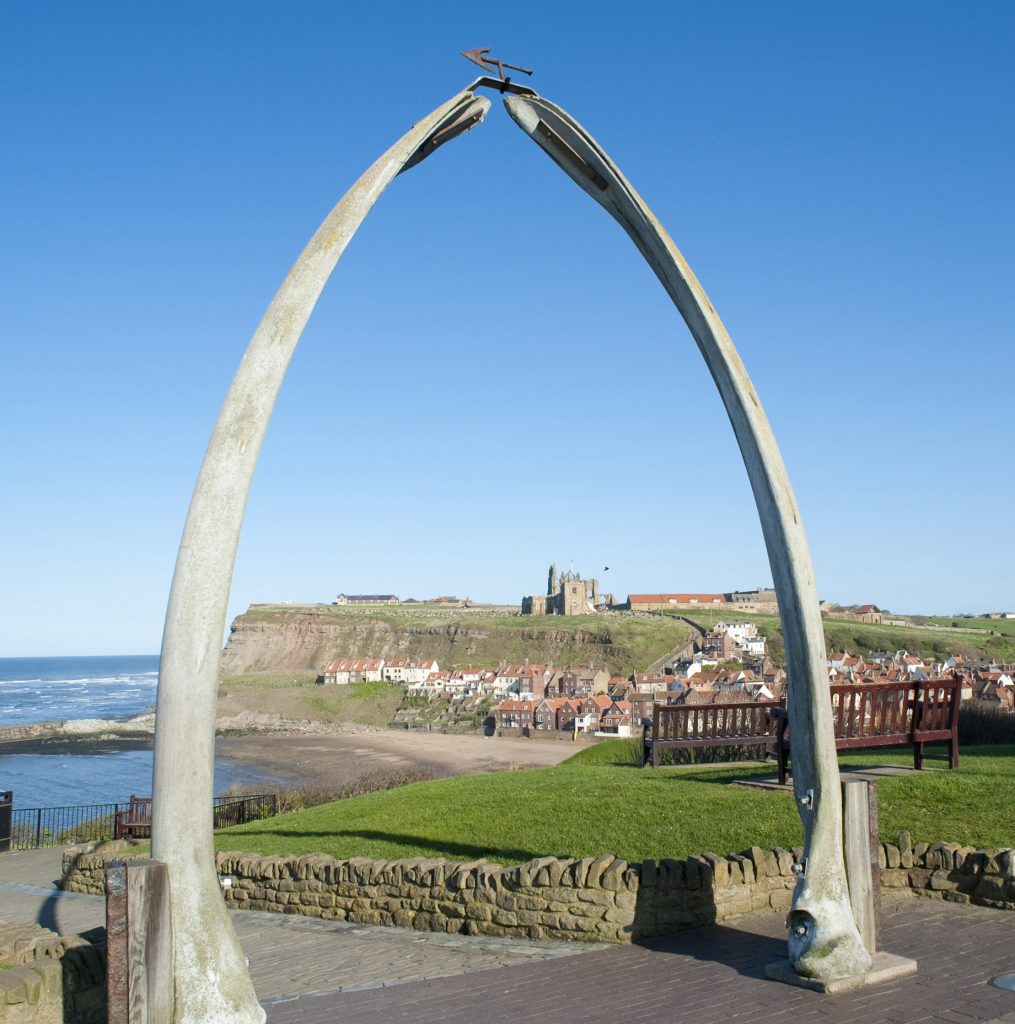 Whitby whale bones and abbey in the distance